Ten Steps To Relieving Headaches, Neck Pain, & Jaw Disorders
Last Modified as of 4th day of February, 2023
Your privacy is very important to us. Accordingly, we have developed this policy so you can
understand how we collect, use, communicate and make use of personal information. This
document outlines and explains our privacy policy.

The terms "we," "us," and "our" refer to Breathe Function Thrive PLLC as the "Company." The
term the "Site", refers to all Breathe Function Thrive PLCC sites and associated Sites and
content and services including but not limited to www.breathefunctionthrive.com,
www.tonguewrangler.com, www.tonguewranglers.com, www.tmjhealingplan.com,
www.cynthiapetersonpt.com, www.fairest.org, courses, services, and all associated content on
Tekmatix and Youtube. The terms "user," "you," and "your" refer to visitors, customers, and
any other users of the Site, courses, services, and all associated content.

The term "Service" is defined as information and inspiration given via any and all forms of
communication, media and Materials (the "Materials") found on the Site, courses, services, and
all associated content. The Site may also sell digital and physical products to help further
entertain, educate, inspire, and/or provide resources.

Use of the Site, including all associated content, services, ideas, and materials shared or
presented in any way is subject to the following Privacy Policy and applies to all Site, courses,
services, and all associated content, visitors, customers, and all other users of the Site, courses,
services, and all associated content and materials.

PLEASE READ PRIVACY POLICY CAREFULLY. By accessing or using this Site and associated
courses, services, or materials, you agree to be contractually bound by this Privacy Policy.
Please also refer to and carefully read our Terms of Use and Disclaimers and Acknowledgement
of Intellectual Property.

No Therapist Client Relationship

NOTHING ON THIS SITE IS SPECIFIC MEDICAL OR HEALTHCARE ADVICE FOR ANY INDIVIDUAL'S
SITUATION EVEN WHEN QUESTIONS ARE ANSWERED, OR SITUATIONS DISCUSSED. THE
INFORMATION ON THIS SITE IS NOT A SUBSTITUTE FOR CONSULTING WITH AND EVALUATION
BY A QUALIFIED MEDICAL, DENTAL OR OTHER QUALIFIED HEALTH CARE PROVIDER ABOUT
YOUR SPECIFIC CONCERNS AND HEALTH HISTORY. What you find here is intended to be
educational as you make your own health care decisions with the appropriate team of
specialists

If you view, purchase, or attend an informational tutorial, course or offering through this or any
Breathe Function Thrive PLLC Site or service, you understand that the instructors are not acting
as your therapist. They are only acting as an instructor to share and discuss information and
ideas. There is no confidentiality. There may be opportunities for group workshops or group
forums where participants will be able to ask or discuss questions or ideas including but not
limited to audio, text or video discussions with comments and opportunities to discuss these
ideas and topics openly with other participants. These workshops, forums, chats and all
interactions may be recorded in any form and used as deemed appropriate by the

Your Privacy and Personally Identifiable Information

When accessing the Site, Breathe Function Thrive, PLLC will learn certain information about you
during your visit.

Like many commercial websites, our Site utilizes a standard technology called "cookies" (see
explanation below) and server logs to collect information about how our site is used.
Information gathered through cookies and server logs may include the date and time of visits,
the pages viewed, time spent at our Site, and the websites visited just before and just after our
own, as well as your IP address.

Use of Cookies

A cookie is a very small text document, which often includes an anonymous unique identifier.
When you visit a website, that site's computer asks your computer for permission to store this
file in a part of your hard drive specifically designated for cookies. Each website can send its
own cookie to your browser if your browser's preferences allow it, but (to protect your privacy)
your browser only permits a website to access the cookies it has already sent to you, not the
cookies sent to you by other sites.

• We may use cookies to recognize your device and provide you with a personalized
experience.
• We also may use cookies to attribute visits to our websites to third-party sources and to
serve targeted ads from Google, Facebook, Instagram, and other third-party vendors.
• Our third-party advertisers may use cookies to track your prior visits to our websites and
elsewhere on the Internet in order to serve you targeted ads. For more information
about targeted or behavioral advertising, please
visit https://www.networkadvertising.org/understanding-online-advertising.
• Opting out: You can opt out of targeted ads served via specific third-party vendors by
visiting the Digital Advertising Alliance's Opt-Out page.
• We may also use automated tracking methods on our Sites, in communications with
you, and in our products and services, to measure performance and engagement.
• Please note that because there is no consistent industry understanding of how to
respond to "Do Not Track" signals, we do not alter our data collection and usage
practices when we detect such a signal from your browser.

Web Analysis Tools

We may use web analysis tools that are built into the Site to measure and collect anonymous
session information.

Age of Consent

We do not market to children or minors. By using this Site, you represent that you are an adult
18 years or older. If you are under 18 years of age, you must stop using this Site and have your
parent or legal guardian use this Site with you. Only the legal guardian or person 18 years or
older should provide their name and contact information. We will assume anyone accessing this
Site and providing their name, contact, information, or personal information is 18 years or
older.

IP Addresses

IP addresses are used by your computer every time you are connected to the Internet. Your IP
address is a number that is used by computers on the network to identify your computer. IP
addresses are automatically collected by our web server as part of demographic and profile
data known as "traffic data" so that data (such as the Web pages you request) can be sent to
you.

Email Information

If you choose to correspond with us through email, we may retain the content of your email
messages together with your email address and our responses. We provide the same
protections for these electronic communications that we employ in the maintenance of
information received online, mail and telephone. This also applies when you register for our
website, sign up through any of our forms using your email address or make a purchase on this
site. For further information see the email policies below.

How Do We Use the Information That You Provide to Us?

Breathe Function Thrive PLLC will not obtain personally identifying information about you when
you visit our Site, unless you choose to provide such information to us. This information will not
be sold or otherwise transferred to unaffiliated third parties without the approval of the user at
the time of collection.

In general, we use personal information for purposes of administering our business activities,
providing customer service, and making available other items and services to our customers
and prospective customers.

We may disclose information when legally compelled to do so, in other words, when we, in
good faith, believe that the law requires it or for the protection of our legal rights. We may also
disclose information if we feel you have violated one of the Breathe Function Thrive PLLC
policies including our Terms of Use and Disclaimer & Acknowledgement of Intellectual Property.

What information do we collect and what do we do with it?

• When you use this Site or communicate with us in any form, we may collect personal
information about you including but not limited to your name and email address.
• This information collected allows us to keep you posted on the latest offerings, updates,
events, and allows us the ability to respond to your questions, manage your services and
requests as well as addressing any problems or technical needs.
• We may also use personal information to help us create, develop, operate, deliver, and
improve our services and offerings, content, advertising and for anti-fraud and loss
prevention purposes.
• We may occasionally use your personal information to send important notices, such as
changes in our terms, policies, and conditions or regarding your purchases or to get your
input on what future services or products you may wish to see or have developed in the
future.
• We may also use personal information for research, data analysis and auditing to
improve our services and communications with customers.
• We may use your personal information to prevent illegal activities, suspected fraud,
potential threats to our networks and our customer's. networks as well as investigation
violations of our Terms of Use, Privacy Policy and/or Disclaimers and Acknowledgement
of IP or Intellectual Property. We also want to protect the safety of any person and in
accordance with the law.
• We may send you emails about our Site and related course(s), registration information,
course content, your course progress, or other updates. We may also use your email to
inform you about changes to the course, survey you about your usage, or collect your
opinion.
• If you do not want to be on our mailing list or modify how we contact you, you may
modify or withdraw your consent at any time.

How do I give and withdraw consent?

When you provide us with personal information, correspond, subscribe, use our Site, make a
purchase, or participate in a course or in any way on the Site you imply that you consent to our
collecting it and using your personal information for those specific and related reasons.

If we send marketing or related information, we will either provide you with an opportunity to
unsubscribe or if you change your mind, you may withdraw or modify your consent for us to
contact you, for the continued collection, use or disclosure of your information by contacting us
at Connect@BreatheFunctionThrive.com or mailing us at:

Breathe Function Thrive PLLC
P.O. Box 924
Bountiful, UT 84011
USA

Course Creation and Learning Course Platforms

Our courses are hosted on course creation and learning course platforms. They provide us with
the online course creation platform that allows us to offer and sell our products and services to
you. If you sign-up for courses or on these platforms, your data is stored on their databases and
may be used in communicating with you about current of upcoming courses, analysis to
communicate about and improve our courses, services, and offerings to better understand and
meet your needs. We are always striving to improve and may change course or learning
platforms. If so, your information will likely be transferred to the new platform.

Third Party Services

In general, the third-party providers used by us will only collect, use, and disclose your
information to the extent necessary to allow them to perform the services they provide to us.

However, certain third-party service providers, such as payment gateways and other payment
transaction processors, have their own privacy policies in respect to the information we are
required to provide to them for your purchase-related transactions.

For these providers, we recommend that you read their privacy policies so you can understand
the way your personal information will be handled by these providers.

Certain providers may be located in or have facilities with a location in a different jurisdiction
than either you or us. If you elect to proceed with a transaction that involves the services of a
third-party service provider, then your information may become subject to the laws of the
jurisdiction(s) in which that service provider or its facilities are located.

As an example, if you are located in Canada and your transaction is processed by a payment
gateway located in the United States, then your personal information used in completing that
transaction may be subject to disclosure under United States legislation, including the Patriot
Act.

Once you leave our Site or are redirected to a third-party website or application, you are no
longer governed by this Privacy Policy or our website's Terms of Use or Disclaimers &
Acknowledgment of Intellectual Property.

Links

When you click on links on our Site, they may direct you away from our Site. We are not
responsible for the privacy practices of other sites and encourage you to read their privacy
statements.

Payment

If you make a purchase on our Site, we use a third-party payment processor such as Square,
Stripe, Paypal, etc. Payments are encrypted through the Payment Card Industry Data Security
Standard (PCI-DSS). Your purchase transaction data is managed by the third-party payment
processor and should be stored long enough for the payment processing company to complete
your purchase transaction.

Security

To protect your personal information, we take reasonable precautions to make sure it is not
inappropriately lost, misused, accessed, disclosed, altered, or destroyed.

Changes to this Privacy Policy

We reserve the right to modify this privacy policy at any time. Changes and clarifications will
take effect immediately upon their posting on the Site. If we make material changes to this
policy, we will notify you here that it has been updated, so that you are aware of what
information we collect, how we use it, and under what circumstances, if any, we use and/or
disclose it. Please review our Privacy Policy from time to time.

If our Site or course is acquired or merged with another company, your information may be
transferred to the new owners so that we may continue to offer and sell products to you.

Questions and Contact Information

If you would like to: access, correct, amend, or delete any personal information we have about
you, register a complaint, or simply want more information, contact us at
Connect@BreatheFunctionThrive.com, and provide us with the information relating to your
concern. Sometimes and email inadvertently goes to junk mail, so if you do not hear back in a
timely manner try another means of contacting us as well. You can also contact us by phone at
(385)-722-4555 or regular mail at: 

Breathe Function Thrive PLLC
P.O. Box 924
Bountiful, UT 84011
USA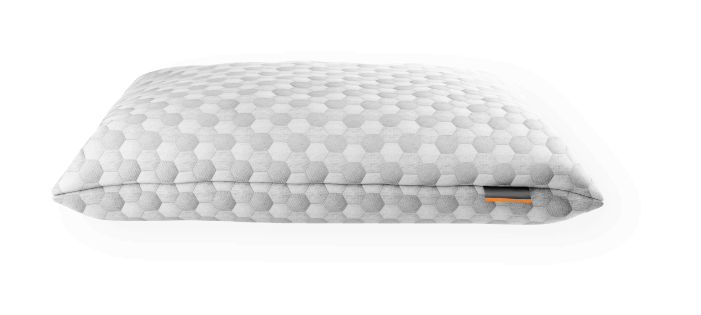 pillows & product
We are always looking for the best pillows and products. Cynthia some of the current favorites to shop products Cynthia and her clients are finding the most helpful.
Click Here